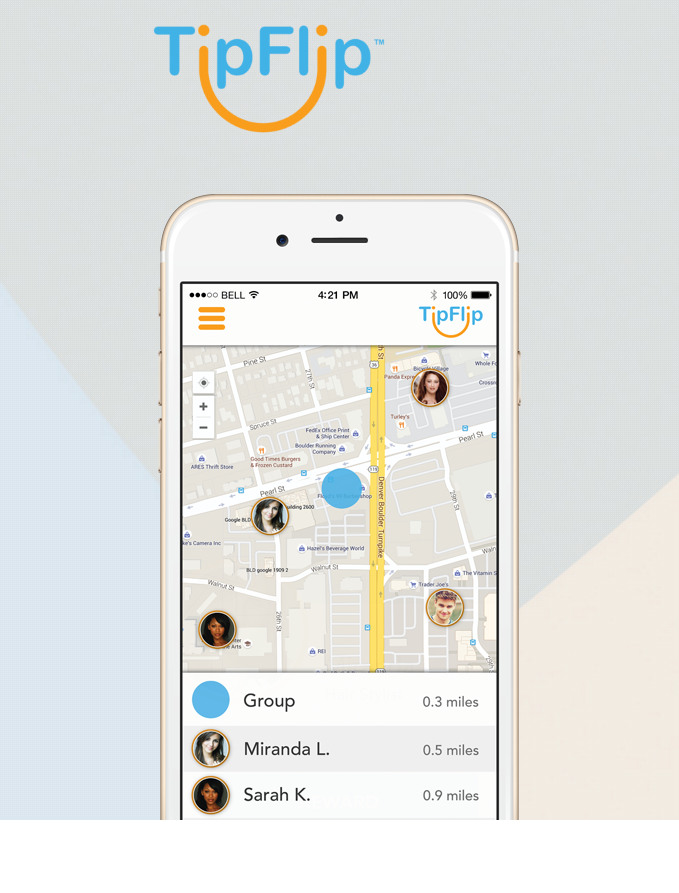 TIP Anyone, Anywhere!
A completely safe & secure way to tip anyone, anywhere. The easy way to tip people with your phone.
TipFlip is a revolutionary application for your phone that allows's individuals to tip others. The TipFlip app is capable of tipping a variety of different service providers. This can include tipping your hair stylist, your server, or just someone you want to reward. The process is as simple as opening the TipFlip app on your device and selecting the person you want to tip. The app uses your phone's proximity map to show active people who are also signed in near you. You can also see a list of if they want to identify someone by name.
The TipFlip team had a simple request. Find a secure and convent way for all tip based services to track and receive funds from customers.
We worked from the ground up with this project. Starting with branding, full UI/UX testing, and the integration of many systems. In the end, we created an app that allows business's to set up an account and allow their customers to tip, review, and praise. We created the app not only through the Apple App store but also through Google Play. This was to extend the range of usable devices for this system.
During this process, we utilized various systems to build and plan the project. While the base of the app is an Ionic framework we also utilized, java, and objective C (iOS).
For more information and links to download visit tipflip.co.