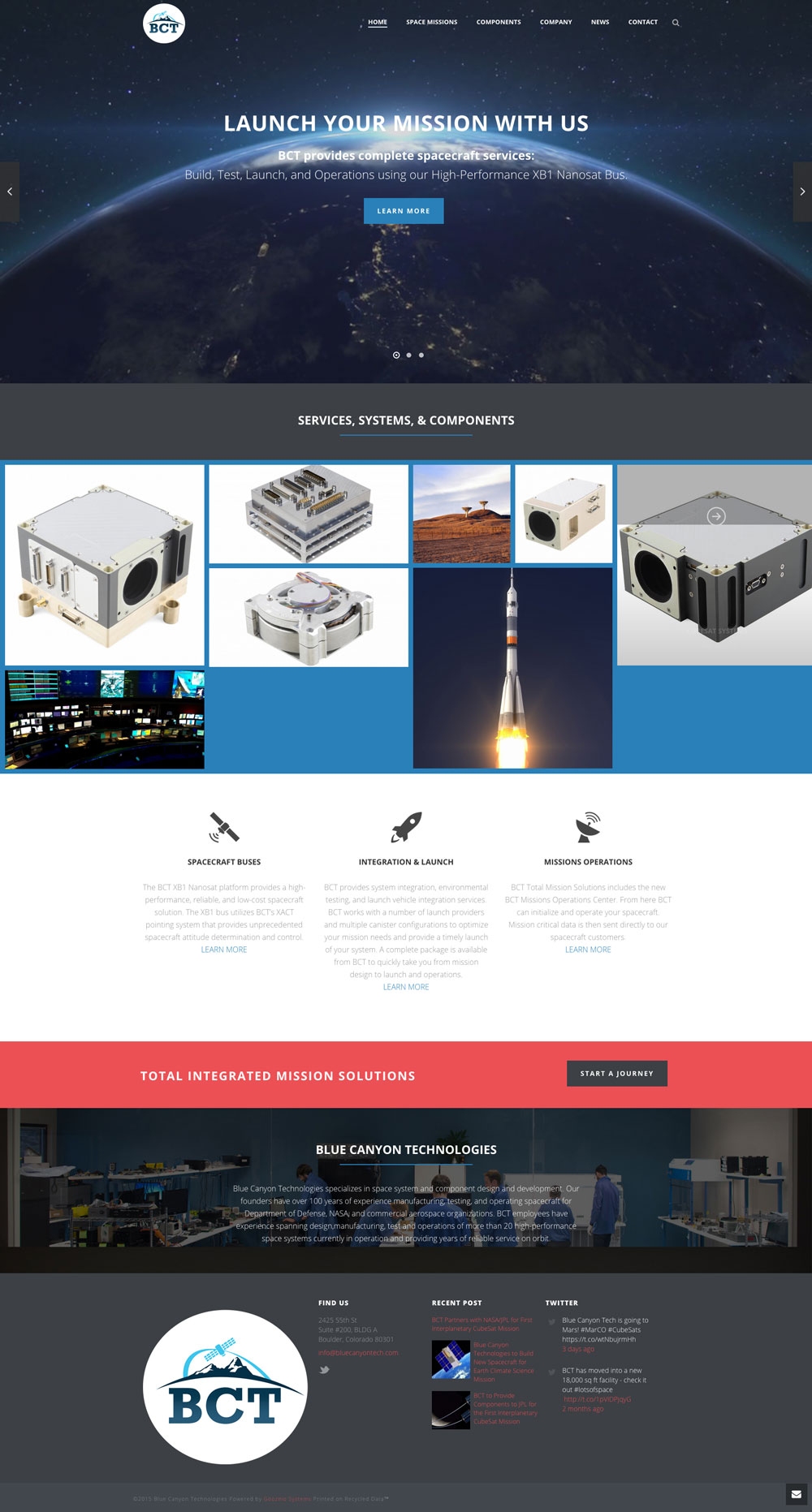 We have launched the new website for Blue Canyon Technologies – http://bluecanyontech.com/. They are a Boulder, Colorado based company specializing in mini-satellites (in a nutshell of course… they do a lot more amazing stuff than that!). They are pioneering small satellite manufacturing and deployment.
Blue Canyon came to Goozmo in need of a new website to go along with a new product launch, and mission control central launch. Their current website wasn't presenting them in a professional manner, so we gave their online presence a face-lift!
Their website was built on WordPress, and fully optimized for search engines. Check it out!
#BlueCanyonTech #Goozmo