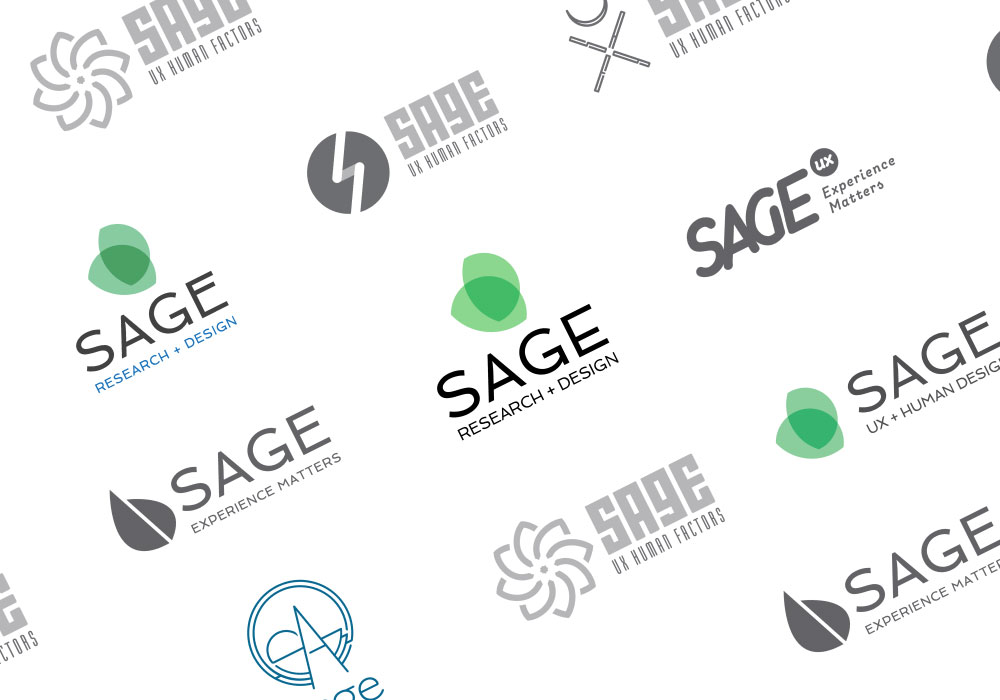 Branding is always a creative journey, made up of several evolutions, based on strategy, design, and passion.  A brand is one of the most important decisions a company can make.  Your brand will identify you and your company to the world, your clients, your friends, and most importantly portray your vision.
Sage Research + Design came to us with an identity issue.  Sage offers user experience and medical human factor services, spanning across a variety of industries.  Their brand was outdated, and not representing Sage professionally and accurately.  We refreshed the brand, and formalized the sub-text to properly identify Sage in a concise, elegant manner.  We also took the 'sage' leaves and applied a modern twist, giving the overall impression of Sage fresh, tech savvy, and refined.
As you can see in the image above, it took several versions to finally hone in on the final brand.  We took several ideas, target audience details, color choices, symbolism, and current brand influence, to present a handful of options to Sage.  From there we refined style, typography, and layout.
Check out the before and after!