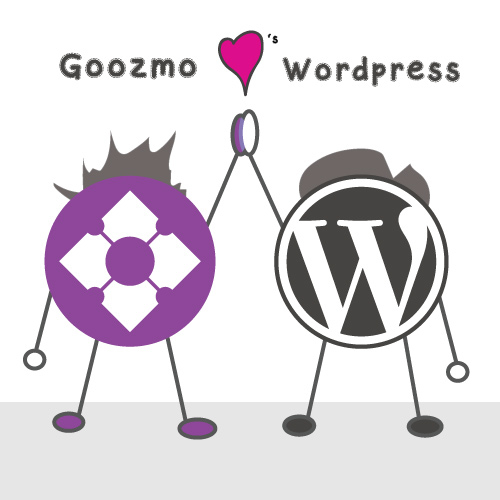 Wordpress has come up a lot lately, and lot of people are curious. We have many new trends happening almost on a daily basis, and keeping up can be difficult.
Goozmo has been developing websites on WordPress now for a few years, in addition to our own system, and other platforms. The web is extremely dynamic and all businesses have their own requirements. We assess each project and recommend the best solution to make their online marketing a success.
With that said, if you have been thinking about WordPress, LET'S CHAT! There are many benefits to moving over to this platform, including mobile optimization, more features, search engine optimization, and more.
YOU DON'T HAVE TO LEAVE GOOZMO TO BE ON WORDPRESS! 🙂
You will still be backed by our support, backups, security monitoring, hosting, email, and more!
We also have developed a WordPress plugin that connects you with us while managing your website – Live Chat, Help Ticket, etc. We call this plugin Goozmo Concierge.
If you are interested, please contact us and let's chat!
303.938.6821 – [email protected]
#Wordpress #Goozmo