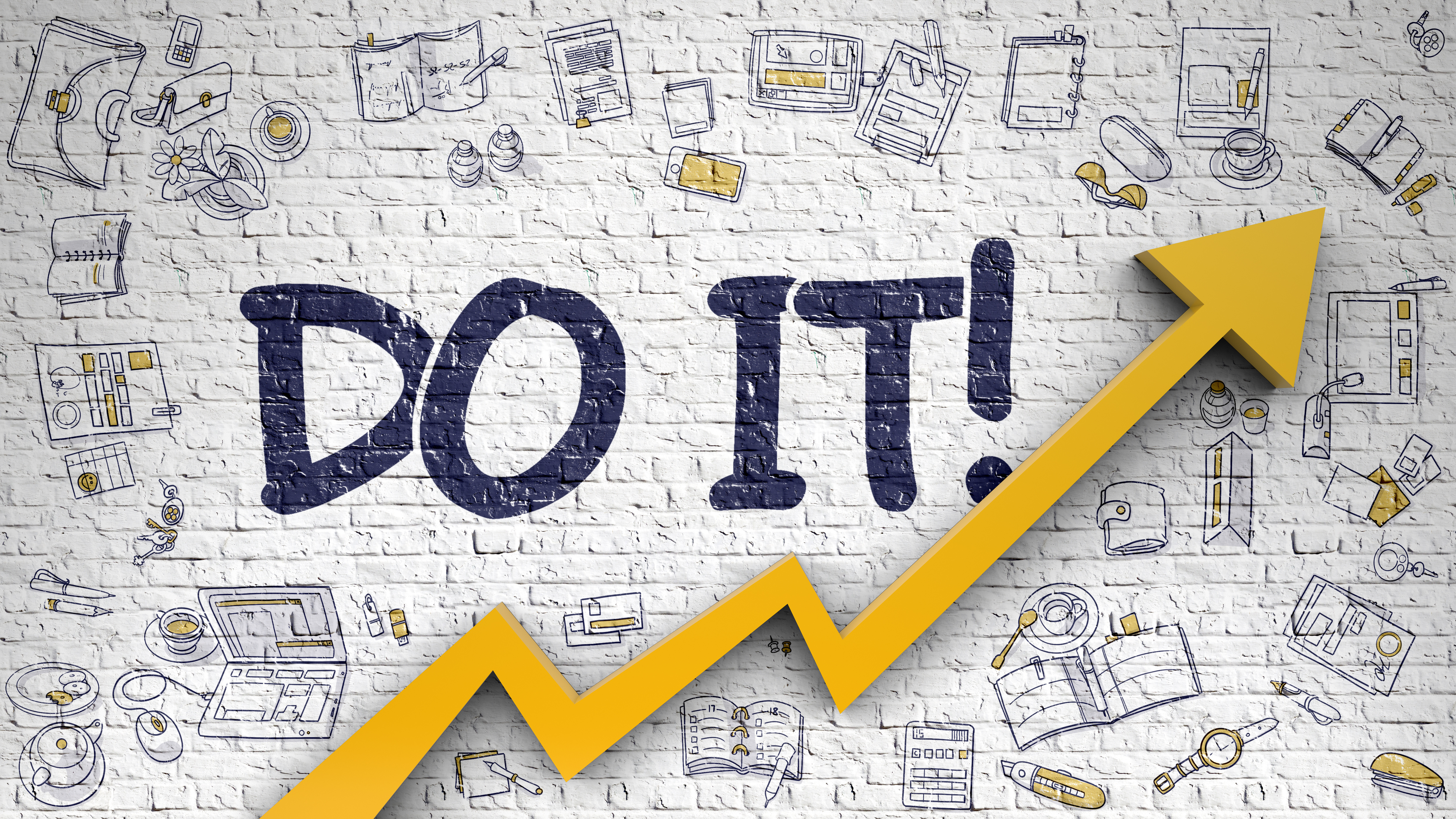 I have been asked a lot about digital marketing and search engine optimization (SEO), and why the industry can be so shady.  Selling digital marketing can be like selling a used car, or at least the stereo type of selling a used car.  You tell the customer what they want to hear – do this, do that, pay us, and you will make more money!  Some companies even go as far as charging for a 'website audit' that basically is a sales tactic.  'Look at all these things wrong with your website, now pay us to fix it or you're screwed'.
Personally, I am disappointed that our industry has resorted to this.  Yep, these companies are making money, but not yielding any results, on your dime.  I hear this ALL the time.  We have a handful of competitors in our small Boulder, Colorado community that are doing just this, and I am honestly sick of it.
First off, my name is Tyson, owner/founder of Goozmo, Inc.  I have been in the business since 2000, and still love what I do.  Nice to meet ya!
Fellow business owners and/or marketing folk, I am going to tell you marketing your website is not rocket science.  It just takes some initial time, general maintenance, and common sense.  I won't allow Goozmo to charge for audits, why?  All the tools and templates companies use to charge for their 'audits' are FREE!!
Gather Initial Analytics / Reports
First, just gather some data/reports about your current digital footprint.  This is a mix of website performance (your foundation to all marketing), SEO standards, and general competition analytics.  This data will reveal opportunities to improve your current footprint so you can effectively focus on new campaigns, which I touch on later.  Here are some of the FREE tools I brought up, have fun.  All of these tools tell you what to do!  Or, if you don't have time, that is where a company like ours comes in (sales pitch, yep 😉 ) :
There are a lot more… A LOT MORE free tools, but I like these.  All of these have PRO versions, but no need for that… yet.  Google Analytics of course is a good one, assuming you have it installed.  If not, get it installed.  You will think this is a lot of mumbo jumbo at first, and probably confused by the reports.  You are mainly looking out for the overall scores, and general comparison data.  We are simply trying to find flaws in your current digital footprint, and identify opportunities to fix and take advantage of for future campaigns.  All of these aspects – performance, SEO, competition, etc, play a huge roll in your overall digital-scape and marketing.
It's Cleaning Time
Ok great, we have data!  Now let's figure this out… starting with performance.  How did your GT Metrix report come out?  Below 85%, time to make some changes.  Above 85%, congrats!  Move to the next thing.
Performance is critical for user experience – speed and accessibility.  You can't have a successful foundation, if potential clients, and existing clients, can't interact with your digital presence well.  We call this User Experience (UX).  GT Metrix actually gives you info on how to correct all the issues.  Some are server related, which means your hosting, so that could be scary technical nonsense.  GT Metrix goes as far as telling you what to do on the server, OR pass it along to your hosting provider and/or digital marketing specialist.  Let's get all these fixed.  Also let's go ahead and get this all setup (Google Search Console) – https://search.google.com/search-console/about if you haven't already.  Bing too.
Now, some items might not be able to be fixed easily.  If any of them are critical, like mobile friendly, that will require a website update.  Time for a redesign!  This is the job for a web design/development company, so start looking.  Good design and user experience strategy starts around $8-10k so budget accordingly.  Sure you can get a website cheaper, but you get what you pay for in this industry… I can't express that enough.  We have taken over too many websites that were in this situation.
Alright, so after we get performance taken care of (if you find you have to get a new site, everything further in this post will be addressed… or should be by your web company), we can start exploring marketing/SEO opportunities.  How did your SEO report come out?  I like to see a score of 88+ on the SEO Site Checkup tool.  Anything below that is just going to cause issues with any campaign efforts.  We need to get the foundation solid before we funnel traffic and potential clients to it!
Below 88, let's get those items corrected.  Again, might be gibberish to you, but the SEO tool tells you what to do.. OR pass along to your web company.  Honestly almost all of those items are quick fixes, other than being mobile friendly.  Again, that could require a redesign.  Headers, caching, keywords, images, etc, etc, etc.  Just a matter of going through and correcting them.  Again, no time?  Hire us! 🙂  Or seriously, find a company that can help you.  After all, your time should be spent on running your business.
Local SEO really applies to a local region.  If your company is national, or worldwide, and should be accessible for everyone regardless of location, then this is not a good investment to fix.  Sure after running the Moz Local tool you will get a list of directories where you need to add your info, or correct your info.  This won't hurt, but this would be the extent of local SEO for you.
NOW, if you do have a geographic based business – local services, restaurant, store, lawyer, realtor, etc, then Local SEO is very important for you.  Get all the listings corrected from the Moz Local report, or you could signup and have Moz do it.  Very easy.  After this, just make sure your Google Location listing is all set (Google Business).  If you haven't claimed or setup this account… go here – https://support.google.com/business/answer/6300665.  Other quick local tips – phone number and address on website header or footer, mention your city in your website text/copy, make sure your address is consistent (suite numbers, city, etc).  Bam.
Identify Opportunities
Probably a little overwhelmed after cleaning, but the good news is your ready to identify marketing opportunities and hit the ground running.  Now you have a solid foundation/brand to funnel all your marketing channels to – ads, social media, reviews, news….
Opportunities will be different for all business… obviously (remember, common sense).  This is also where strategy comes in, and the most difficult part.  This is also where hiring a digital marketing company comes in.  SpyFu can help show you what your competitors are doing as well.  However, I have a quick list of opportunities/campaigns to look at:
Build Reviews – reviews are getting more and more important these days.  They can be on Google, Yelp, Industry Directories, etc.  First start a campaign by reaching out to your beloved clients and asking them to help ya out, by writing a quick review on some of these resources.  Do Google at the bare min for time purposes.  Moving forward, just get into the habit of asking clients to do it.  Perhaps give them an incentive like a coupon, or just say they are awesome and you love them.
Link Building – having external links coming back to your website goes a long way.  This usually is boosted around a specific topic/keyword.  Remember that SEO Site Checkup report?  There is a 'Keyword Cloud' part of the report.  Those keywords should reflect your marketing and service goals.  If not, go back and get those adjusted.  Link building is generating content around specific keywords/topics that has links back to your website.  For example, you have a services page on your website that talks about a key service.  You write about that service on Facebook, and LINK BACK TO THAT PAGE.  So important.  You could also run a campaign where articles are written around a specific topic (psst The Hoth – https://www.thehoth.com/ – is a great tool).  All your link building efforts give Google, Bing, etc, more relevant content that will essentially lead the potential client right back to your website!  It helps with organic search results much faster as well (results you don't pay for, not those annoying ads all over Google).
Pay Per Click – Ok yea, I just called these ads annoying, BUT they do help boost search efforts while you work on organic results.  Paying for ads that appear at the top of the search list can work, when done correctly, but our philosophy is once you go organic, you don't go back :).  Quick tip on doing Pay Per Click, make sure you create a landing page on your site and have the ad go there… NEVER GO TO YOUR HOMEPAGE!  Here are some landing page tips – https://www.wordstream.com/blog/ws/2015/09/02/landing-page-tips-and-tricks.  Now, there is a lot of strategy around having a great Pay Per Click campaign, so perhaps hiring a digital marketing agency makes sense here as well.
Retargeting – So the best way to explain this is something that I personally experience all the time… I go to Homedepot.com, search for doors, leave and go to another site, and there is an ad about Homedepot.  How did they know??  Retargeting.  Someone visits your site looking for landscaping, click on some pages, and leaves.  They start browsing on other sites, and all of a sudden, because they visited your website, you can display your ad to them.  This works by placing a little 'pixel' on your site that 'tags' your visitor.  When they go to another site within the ad network (a ton by the way), your ad automatically is displayed.  Facebook is in the network ;).  SO you can see how effective this can be.  It just keeps poking your potential client that you are there.
Community – get involved in your community.  This builds strong relationships, improves your overall business culture, and opens up doors that you can't even think of.  Do pro-bono work for strong non-profits in your area, join the chamber of commerce, join business groups, run a meetup, join a meetup.  Meanwhile make sure to be handing out business cards, funneling all potential connections back to your (hopefully now) rock solid foundation.
There are so many other opportunities you can take advantage of, although not all are for you.  This is the strategy part I mentioned.  You don't want to start investing into an opportunity that won't get you results.  For example, as a lawyer, would a Facebook campaign make sense?  Probably not.  Pay Per Click?  Again, probably not.  Local SEO and link building, hell yess!  Sorry, I get excited.  Don't worry if the strategy aspect is intimidating.  That is where the value of a digital marketing specialist comes in.  However, you could take care of everything up until this point to save time and money, and then engage with a company for strategy ;).  A lot of digital marketing companies also manage your campaigns.  I like a hybrid approach – educate/implement.  With the client being educated, they can make better marketing decisions.  If they want to take what they learned and implement, great!  OR, we can implement.
So again, initial setup, general maintenance, and common sense.  Once you get a general idea around that, you will not only be able to make stronger marketing decisions if you pursue a company, you will be able to understand the results better, and be on the look out for new opportunities.  It doesn't take a ton of time, but is essential to any business today in this crazy new digital age.
I LOVE talking about this stuff, so if you ever want to chat, let me know!  Just call me up, or email me – 303 938 6821 x10 or tyson@goozmo.com.
Take care,
Ty