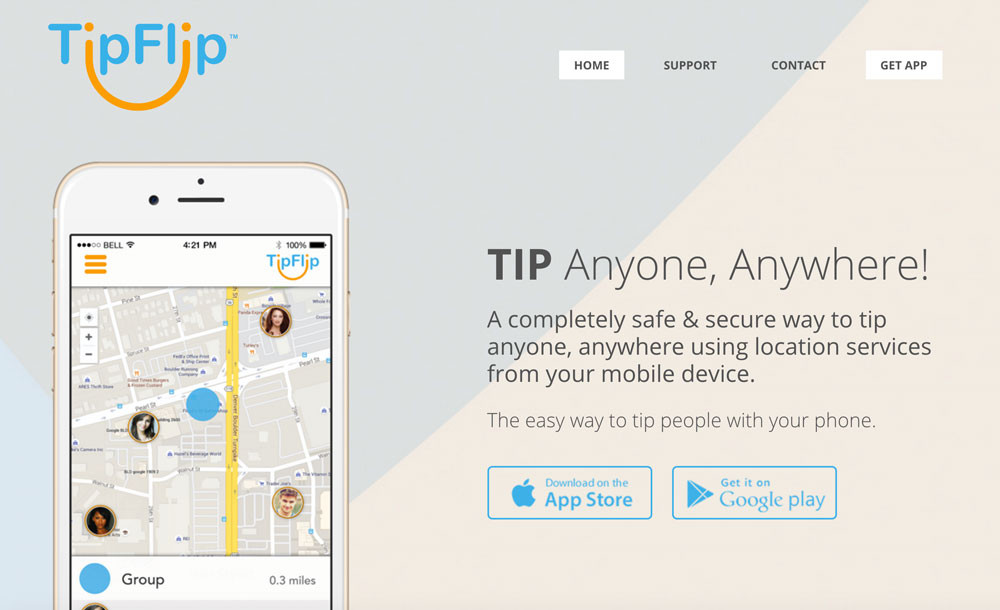 After chicken scratches on notebook paper, concepts, wireframes, branding, web design, API development, and application deployment, TipFlip has been born. We were charged with all aspects of development, brand, and technology. We took the ideas presented by the client, and applied user experience strategy through a wireframe presentation. At the same time during this process, we created the TipFlip brand/logo for early marketing materials.
From the wireframe concepts, we create development specs and went into full development of a full iOS and Android native application. To bring it all together, we built a website foundation to act as the marketing portal and funnel for all social media efforts.
Now, in the palm of your hands, you can quickly tip/reward anyone you like! Perhaps you have a favorite barista or hair stylist, and want to show them some gratitude. Perhaps you don't have cash and need to tip your cab driver. The possibilities are endless, and it is all trackable for future gifts.
Check out tipflip.co for more information, and make sure to visit the APP Stores to download TipFlip!