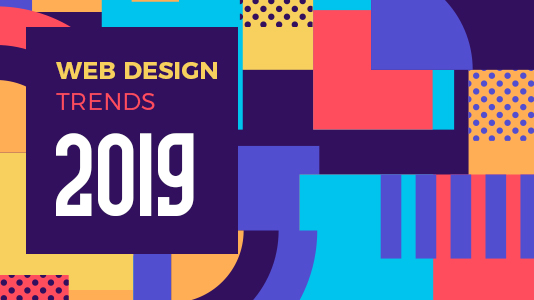 Is your brand feeling a little out-dated and tired?  Maybe it's time for a modern flare? Well, let's take a look at what experts feel the new design trends are going to be for 2019.
An article was written by Just Creative blog shows what they think will be the top trends in 2019.
Bookman & Oldstyle Serifs

Custom Typefaces

Eco Packaging

San Serif Logos

Retro Human Illustrations

Subtle Motion

Memphis

Digital Brutalism

Complex Gradients

Abstract Geometry

Evolved Patterns

Isometric Illustration

Broken Grid Layouts

Augmented Reality

Modern Collage

3D Elements

Variable Fonts
Another article from 99 Design has there own take on what the new trends will be in 2019.
3D design and typography

Asymmetrical layouts

Art Deco

Modern Mid-Century Modern

The evolution of duotones and gradients

Warm and moody color palettes for photos

Light and delicate custom illustrations

Buxom serifs

Open compositions

Isometric design
While many of the new design trends are different between there are some similarities that we can hone in on to stay with the trends. Typography with a modern flair is highlighted in both articles. So this tells us that text and how it is displayed is going to be a big part of this year. Along with simple custom illustrations being used.
For a full list of examples for all of these design trends, you can read both full articles below.
https://99designs.com/blog/trends/graphic-design-trends-2019/


For more information on design trends or would like to talk to a team member about updating your site please reach out to support@goozmo.com.